Luxury vacation rentals near Broken Bow, Oklahoma
Explore Our Cozy Cabins
Our vacation homes feature modern amenities, spacious interiors, and thoughtful details that help make any vacation relaxing and fun. Entertain your group inside or out, enjoy onsite activities, explore nature or simply sit back and cozy up by the fire.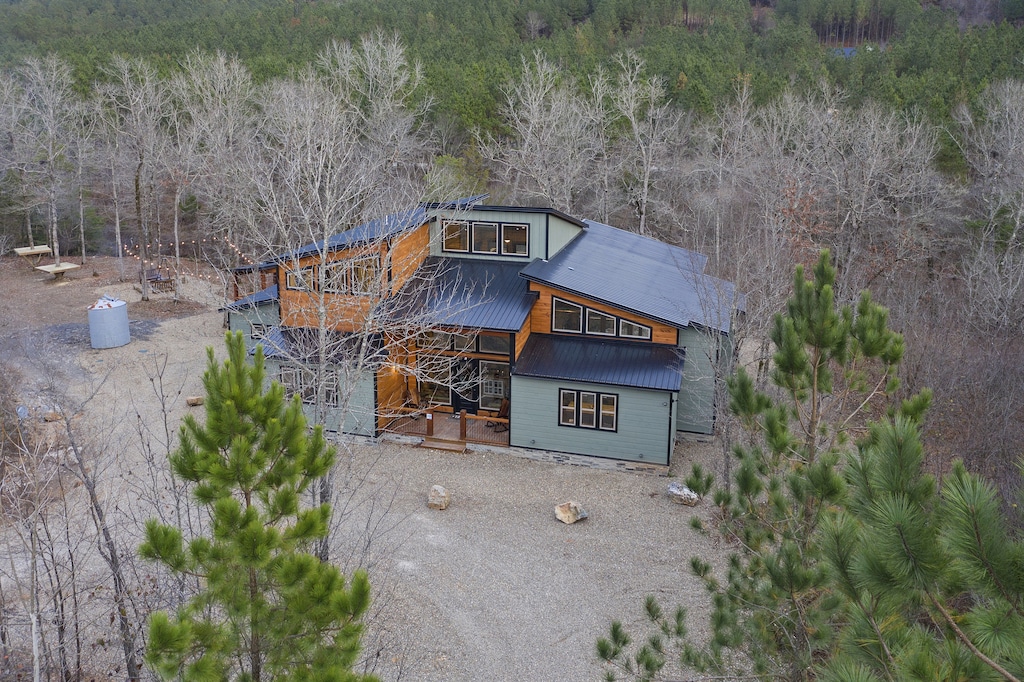 The perfect getaway for family connections, The Twisted Root is a stunning new cabin with all the comforts of home and a modern feel. Located in the Timber Creek area along Lukfata creek, this cabin is close to Okie Girls Coffee & Ice Cream, Escape Games, The Maze, restaurants and other fun activities just minutes away from all that Hochatown has to offer. Situated in a wooded clearing on 1.5 acres, this cabin sleeps up to 20 guests and comes fully stocked with everything your guests will need to reconnect and relax.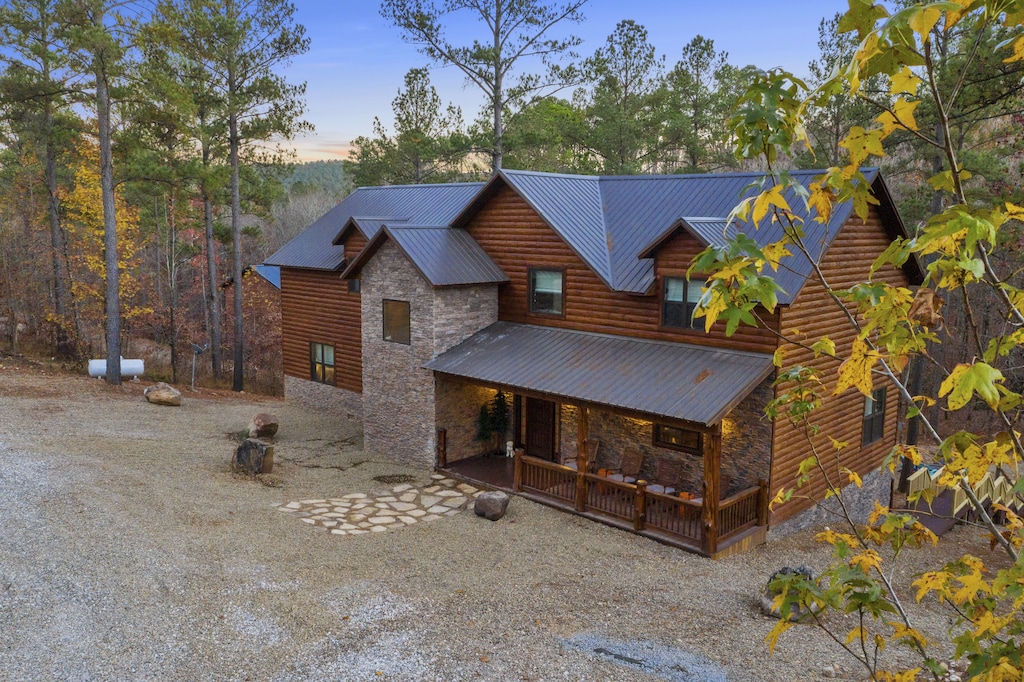 Built for relaxation and adventure, Who Left the Gate Open is the cozy environment you've been looking for. Your guests will enjoy the amazing 1,800 square foot deck overlooking protected forest trees and Lukfata Creek. Enjoy a game of basketball on our half court, watch for deer and other wildlife or hang out in the mini log cabin. Complete with all the modern conveniences, this cabin will reenergize your inner nature.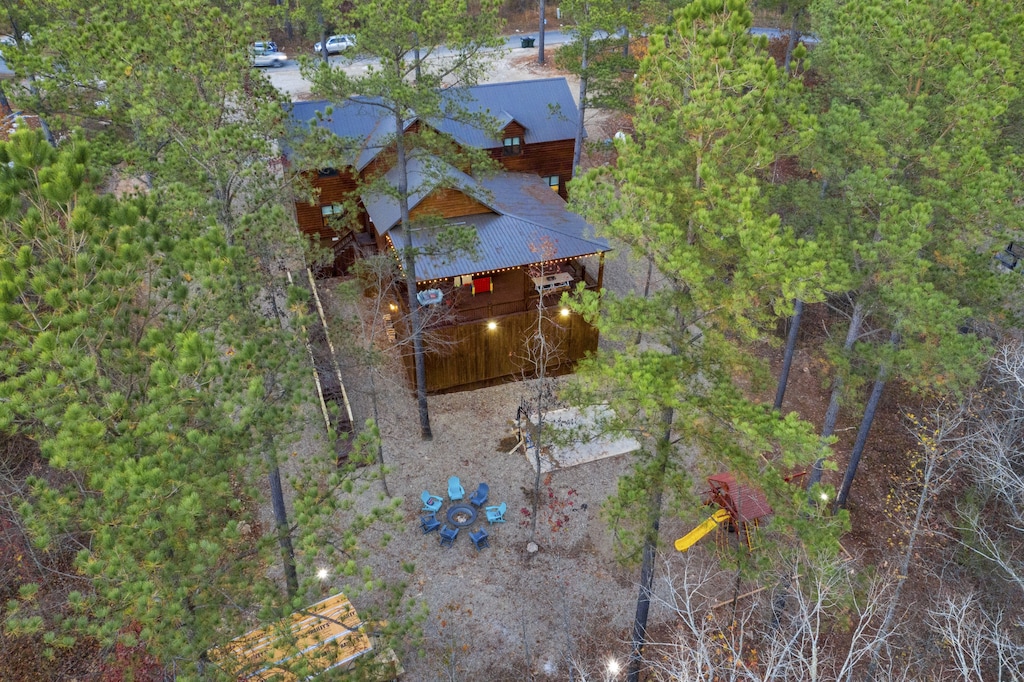 Natural Beauty
Our vacation homes allow guests to enjoy the natural and historic beauty of Southeastern Oklahoma's Ouachita mountains and National Forest. Built to incorporate natural elements, these modern cabins pay homage to the rugged landscape that's just waiting for exploration, featuring wooded creek views and plenty of outdoor gathering spaces.
Modern Luxury
Fully stocked with the conveniences of modern living, our cabins offer chef-inspired kitchens and spacious living areas. Unwind in well-appointed surroundings, quality kitchen amenities, soft bed linens and everything you need to relax in comfort.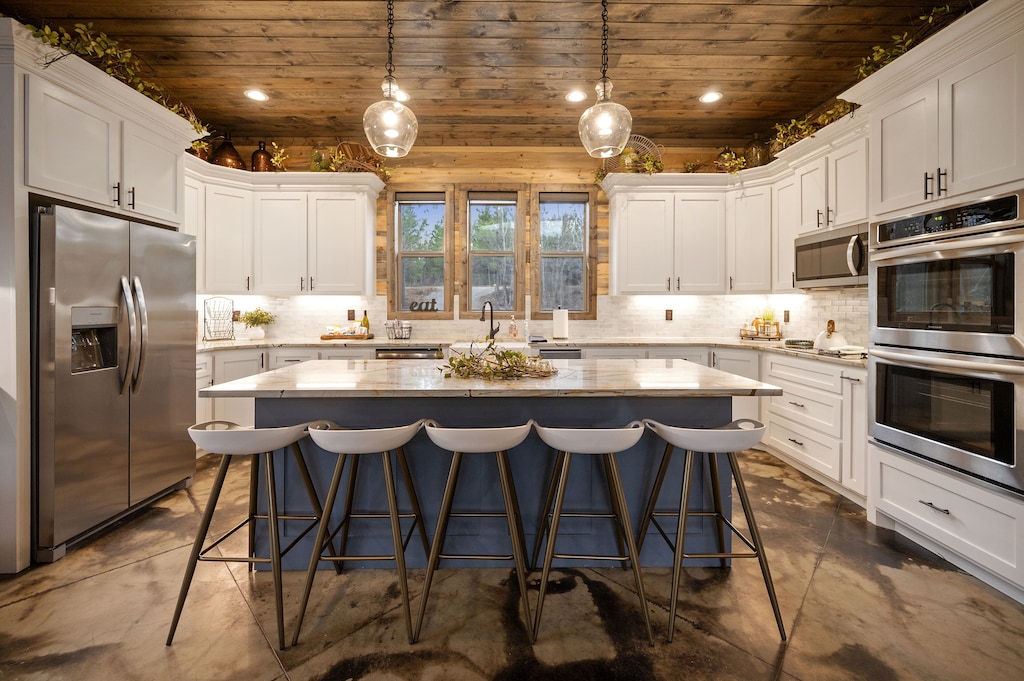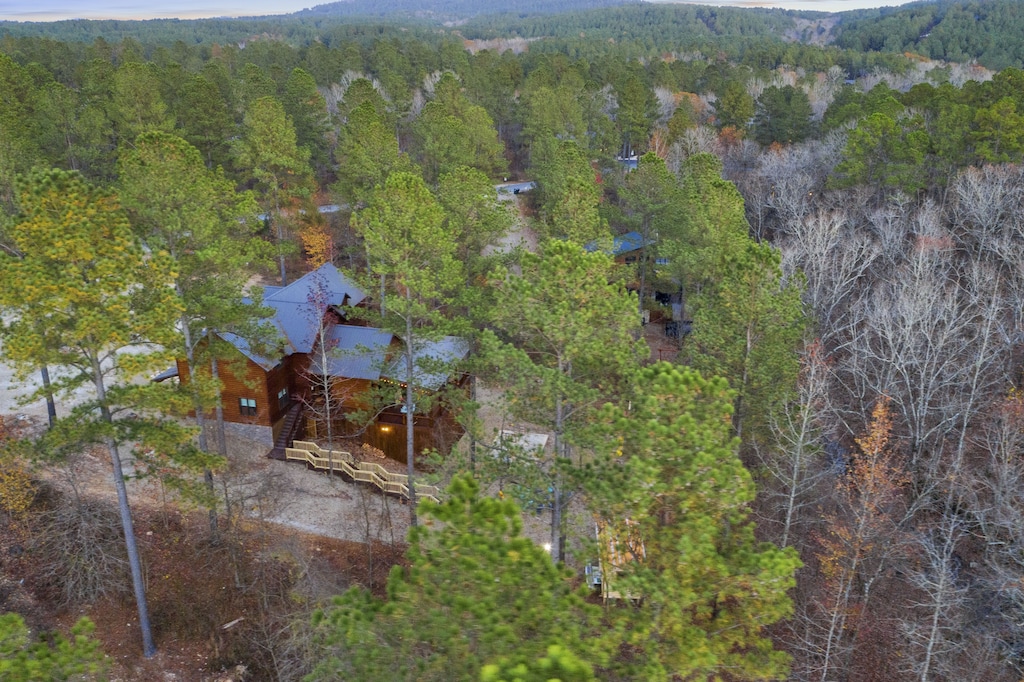 Safety and Privacy
Each vacation home features over an acre of towering pine trees and hardwood trees with secluded views. Safety and security features include deadbolt locks, smoke and carbon monoxide detectors, first aid kits, fire extinguishers, and plenty of exterior lighting. 
Near Broken Bow, Oklahoma
Hochatown and Broken Bow, Oklahoma are popular guest destinations for many outdoor adventures and amazing views. Near Broken Bow Lake, you'll find guided fishing tours, watercraft rentals, horseback riding, hiking, zipline adventures, nature tours, wineries and distilleries all within a few minutes' scenic drive from your cabin.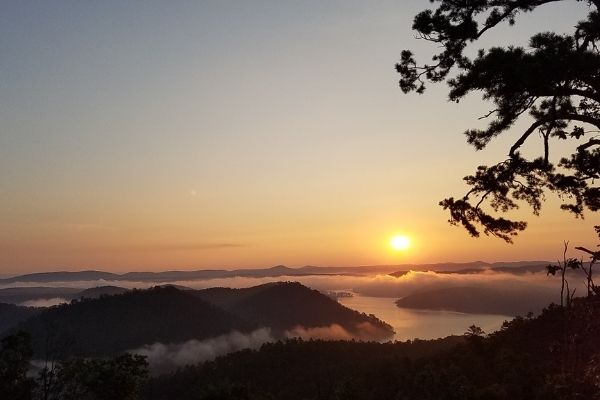 Book Your Stay
If you're planning a visit to Broken Bow, Oklahoma, why not vacation in luxury? Book your dates now or contact us to learn more about our properties and rental policies.
Your next getaway could be your best one yet when you stay at a Cozy Cabin vacation rental. We hope to see you soon!